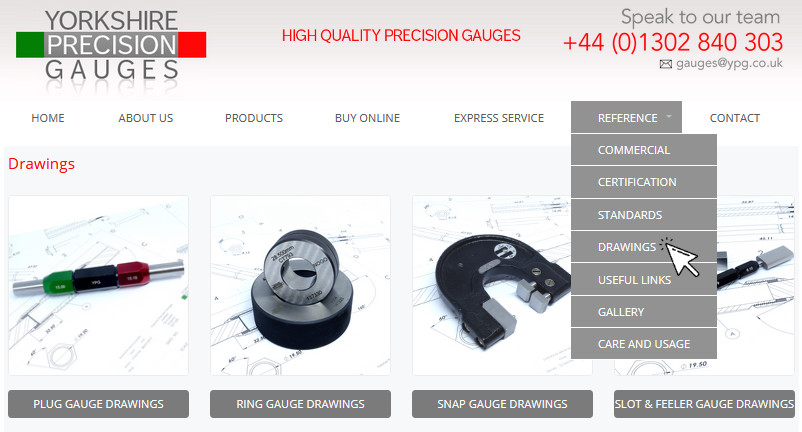 We thought you would like to know about our new and improved drawing page!
The drawing page is now a lot easier to navigate and has a lot more drawings for you, these mostly consist of our "Order Template" style drawings that we have recently introduced to help customers when ordering special gauges.
Check it out to see if any of the drawings could help you when ordering or just guide you to the best gauging solution for you.
Navigate to the page using the "REFERENCE" drop down then clicking "DRAWINGS" on our website, or just click the link above.